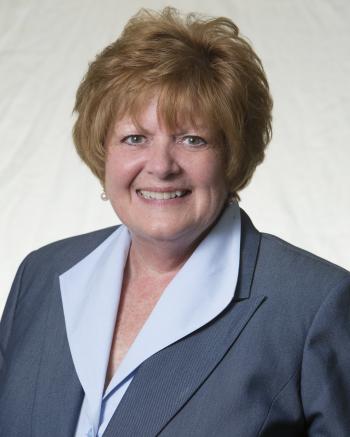 Salem, New Jersey
term expires July 1, 2024
Ceil Smith
Commissioner
Professional Experience
Executive Director, Salem County Community College Foundation, (2015 - present)
Publisher, Today's Sunbeam of South Jersey Newspapers Company (2005-2014) - oversaw editorial and circulation departments; directly responsible for advertising revenue. Retired in March 2014
General Manager, Today's Sunbeam (1998-2005)
Advertising Manager, Today's Sunbeam (1991-1998)
Advertising Representative, Today's Sunbeam (1986-1991)
Accomplishments
Salem County Partners Program; partnership with five top businesses in Salem County has raised and contributed more than $200,000 in scholarship money, initiated the largest prayer breakfast in the county, raised over $75,000 in charitable donations, started a Salem County Sports Hall of Fame, and worked with the Salem County prosecutors office on a youth program, Turn off the Violence.
The Spirit Awards – a partnership between United Way and Acclaim Promotions to honor volunteers in the community.
Women-to-Women Group of Salem County
Worked with the Salem County Chamber of Commerce to hold first-ever Women's Symposium
Together with the Salem County Freeholders started The Best of Salem County
Together with the Alzheimer's Association, the first Town Meeting and Educational Forum in Salem County was sponsored.
Civic and Business Affiliations
Memorial Hospital of Salem County, Board of Directors, 2002-present
Rotary Member, 1991-present (chair of Public Relations and Fund Raising committees)
Rotary President, 1993-1994
Chamber of Commerce, Board of Directors, 1998-present
Chamber of Commerce, Chairwoman, 2004
Main Street Board of Directors, 1999-present
Member, United Way Board; 1998-present (Campaign Chair 2001; President of Board, 2005)
Salem Community College Foundation Board Member; Co-chair of the Scholarship Dinner
Member, SCVTS Educational Foundation Board; Chair of the Scholarship Dinner
Board Member, Meals on Wheels 2004-present
Honors
Salem County Distinguished Citizen of the Year, 2001
Salem Community College Service Award, 2004
Calvary Community Development Corporation Service Award, 2005
St. Hubert's Hall of Fame, 2007
Commission on Women, 2007
Personal

Married to Jim Smith; two sons, Tom and his wife, Karen; and Jim and his wife, Tina. Five Grandchildren: Madison, Brogan, Danny, Abigail, and Shamus.