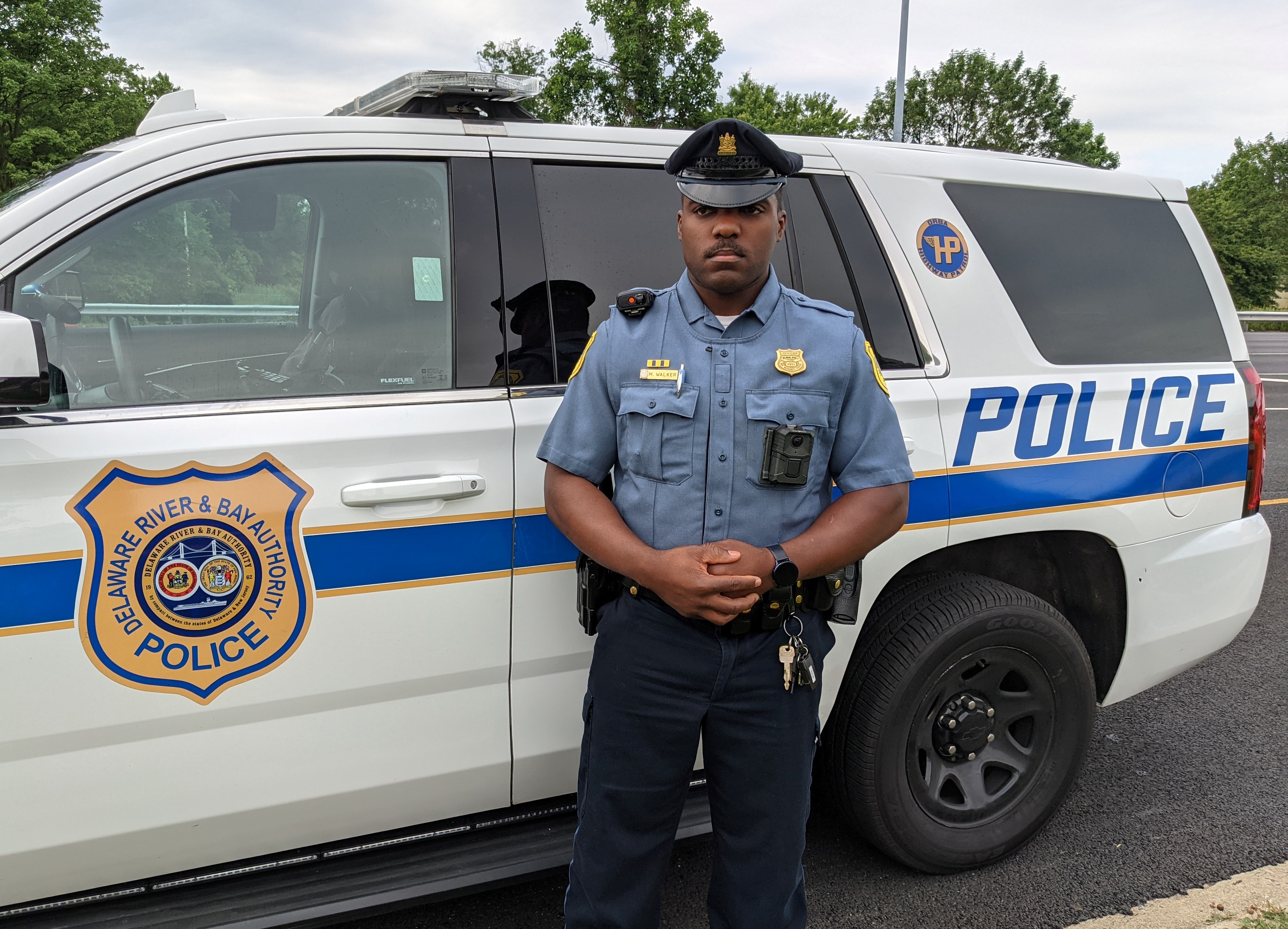 Safety & Prevention
The Delaware River and Bay Authority Police Department is proud to serve our regional citizens by providing continuous safety monitoring and immediate safety notification to the travelling public. Your safe passage is foremost, whether you are travelling on the Delaware Memorial Bridge, its access roads, the Cape May Lewes Ferry, or our airport facilities. There is always coverage from our uniformed police officers. The overhead sign messages are for the safety of our patrons. The messages
include speed restrictions, high wind warnings, slippery roadway conditions, lane restrictions, and other potentially dangerous conditions. Additionally, notification of travelling conditions is provided to other police agencies and to local radio stations as an ongoing service to the travelling public. Crime prevention is an additional service provided to the public by our Police Department in further our commitment to the personal safety of our customers. Please see the "Safety Links" below for additional information.
Safety Links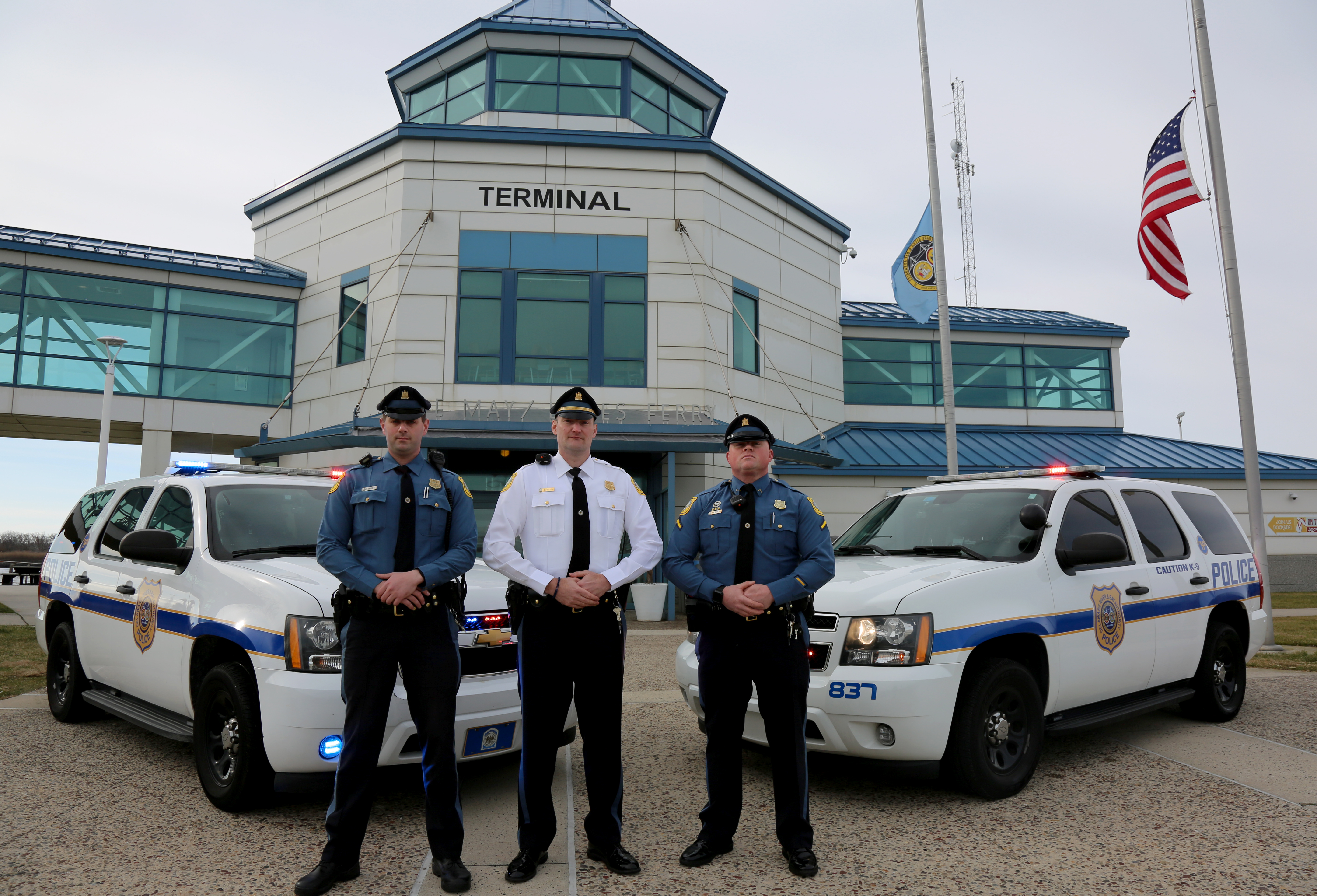 acrophobia Support
Since the opening of the Delaware Memorial Bridge in 1951, travelers suffering from acrophobia have been unable to drive across the Bridge. To aid motorists who suffer from acrophobia, a decision was made to provide an escort service, whereby police personnel would meet the customer at the bridge approach, and drive their vehicle over the bridge. This escort service was unofficially implemented in the late 1960s. Each year our officers respond to approximately 450 requests for escorts. This escort service is part of the department's history and continues today.
Request an escort
Customers requesting an escort may contact the police at:
Communications Center:
(302) 571-6342
#1 from landline
#3722 from cell phone
---
Please note: you should pull your vehicle off of the highway, well onto the shoulder to avoid being struck by passing vehicles to notify and await the arrival of the police.
escort process
Once the dispatcher receives the call, the request for an escort will be dispatched to the first available officer. We will do our best to get to you as quickly as possible; however, it may take a few minutes before an officer is able to respond.
Once the officer arrives, he or she will present you with a liability release that must sign before the officer is permitted to drive the vehicle across the Bridge.
Once across the Bridge, the vehicle is maneuvered off of the highway to a safe location and the escort officer exits the vehicle. A second patrol officer will transport the assisting officer back to his/her patrol vehicle. On occasion, the departments' Public Service Aides (non-sworn employees) have been used to provide the escort.
GET INFORMED. STAY SAFE.
Crime prevention is a service provided to the public by our Police Department in further our commitment to the personal safety of our customers. It is important for all citizens to get informed, stay safe, and take action to prevent crime. The links below provide important information on crime prevention and safety information.
Anti-terrorism tip line
Delaware: 1-800-FORCE-1-2
---
New Jersey: 1-866-4-SAFE-NJ
---
To report an accident or other incident requiring immediate police assistance, DIAL 911